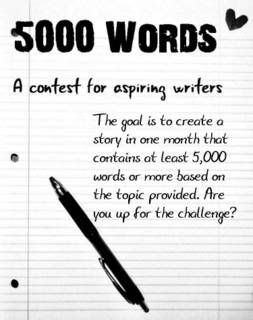 Click the Picture to Join!

First Contest Begins Tuesday June 19, 2007

Yes...My Own Shameless Advertisment in my Community
5000_words
is a community where writers are asked to challenge themselves by writing a story that is 5,000 words or more in one month based on a provided topic.
When the time period is up all the stories that meet the goal will be posted and members will vote on which story they think is the best.
Everyone is a winner for making it, so join today!